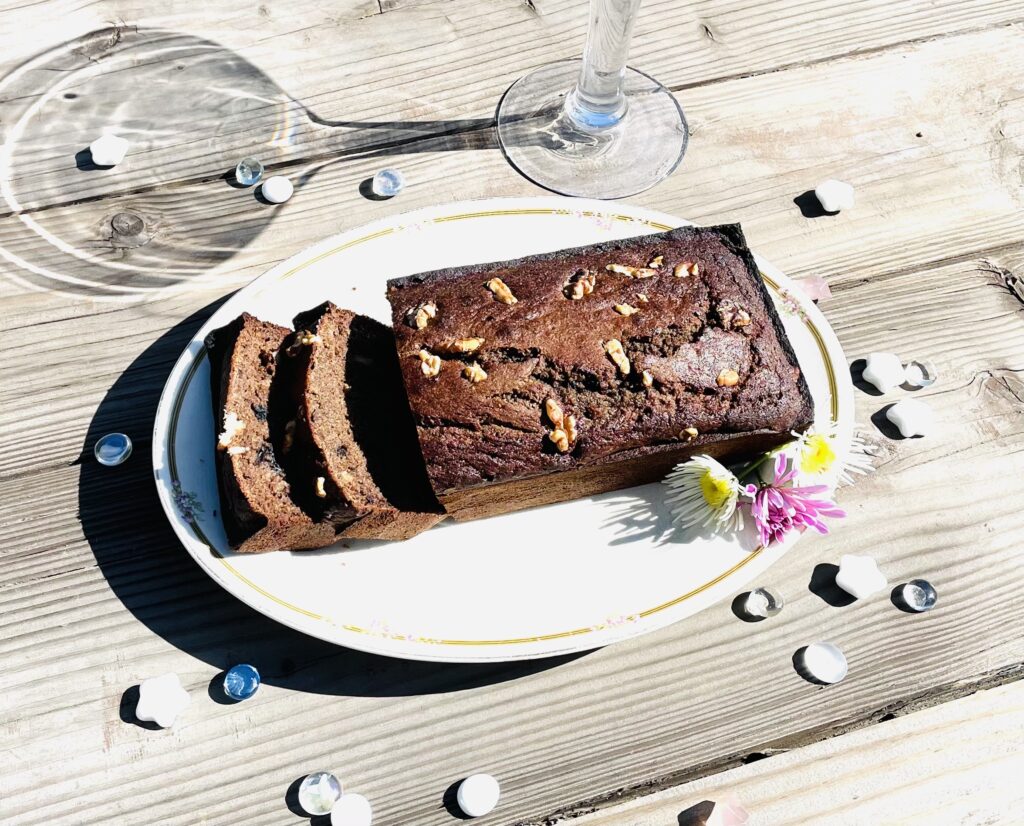 3 Medium sized extra ripe bananas
1/2 Cup frozen or fresh blueberries
1/8 cup walnuts
2 cups buckwheat flour
1 1/2 cup date sugar
1/2 cup coconut oil
2 tablespoons unsweetened apple sauce
1 tablespoons vanilla
1 teaspoon baking powder
1 teaspoon sea salt
DIRECTIONS:
Mash the bananas in a bowl.
Add coconut oil, vanilla, apple sauce, date sugar to bowl and whip together
Add the buckwheat flour, baking powder and sea salt to the bowl and mix well.
Fold in the blueberries and walnuts to the mixture
Add batter to a non-stick baking dish
Heat in an oven at 350 degrees for 30 to 40 minutes, until done.