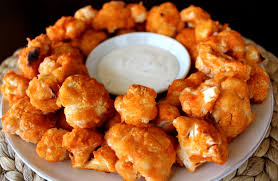 The earth is changing and so are our sources of food.  More people are discovering they have allergies from gluten to nuts to soy to chocolate and more.  If you have a food allergy, how can you expect to eat from the craft services table without going into full anaphylactic shock?  Hire a crafty from Dine With 9 Catering and we'll take care of your crew.  Our crafties are trained to label, separate and handle food items which have known allergens to avoid cross contamination.  
Some producers make special requests to ban certain products like nuts on the entire set if there is a crew member who is highly allergic. This sucks for people who enjoy having nuts as a quick protein snack to get them through the day. In most case, it's better to simply label and separate these foods to allow a variety of healthy snacks for the entire crew.
Our crafties can prepare snacks throughout the day that are gluten-free, vegan, soy-free and nut-free. Below are 10 healthy snacks that the entire crew can enjoy.
Hummus w/Sliced Fuji Apples
Vegan Beyond-Meat Meatball Skewers w/Zesty Tomato Sauce
Variety of Olives
Chia Seed Parfait w/Berries
Gourmet Crudités Platter w/Vegan Dips
Sweet Potato Latkes w/Spicy Applesauce
Lentil Chips w/Butternut Squash Hummus
Guacamole w/Root Vegetable Chips
Crispy Cauliflower Buffalo Wings w/Vegan Ranch Dip
Hearts of Palm Spring Rolls
When preparing crafty food supplies and considering your crew members with allergies, be sure to increase your budget and allow more time for shopping. Healthy snacks geared toward people with allergies may not be available in bulk at warehouse stores like Costco and Smart & Final. You may have to order them online or venture out to multiple grocery stores to fulfill your shopping list.
If you're hungry and find yourself at the craft service table, get to know your crafty and let them know about your allergies. They should know the products on display and guide you to which items are safe for you to consume.