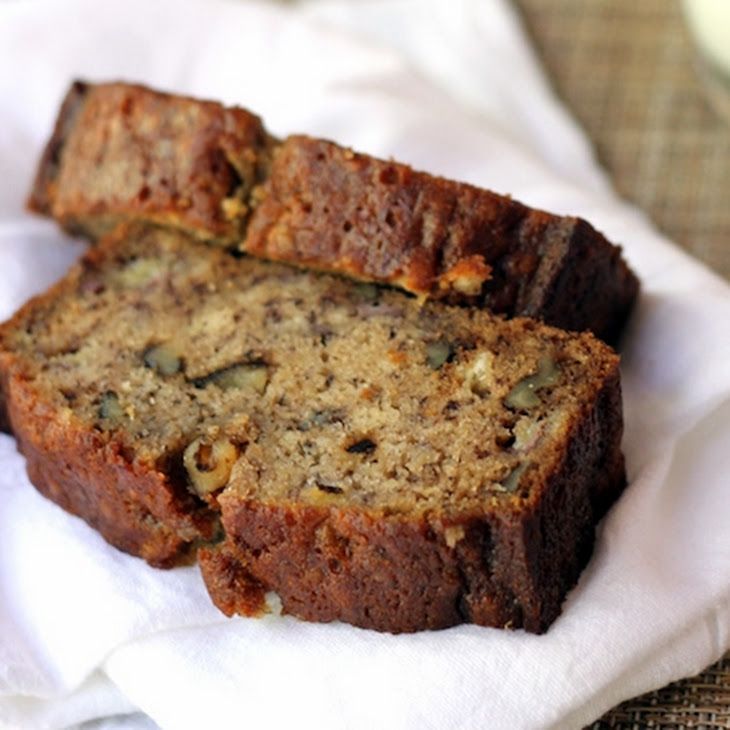 INGREDIENTS:
2 cups whole wheat flour
1 teaspoon baking soda
1/4 teaspoon sea salt
1/2 cup pure coconut oil
1 cup brown sugar
2 tablespoons of Chia Seed mixed into 6 tablespoons of water (it's the equivalent of 2 eggs)
1/3 cup coconut yogurt or other dairy-free yogurt options
2 cups mashed bananas or 4 large ripe bananas
1 tablespoon pure vanilla extract
3/4 cup chopped walnuts (optional)
INSTRUCTIONS:
Set oven to 350 degrees. Grease a 9×5" loaf pan with nonstick spray or coconut oil and set aside.
In a mixing bowl, combine coconut oil, brown sugar, bananas, chia-seed mixture and vanilla extra together.
Add flour, baking soda, sea salt to the bowl and combine until mixture is smooth.
Add in the coconut yogurt into mixture and fold the chopped walnut into the mixture last.
Spoon the batter into the loaf pan and bake in the pre-heated oven for 55 minutes until done. Use the toothpick test through the center of the loaf to insure your banana bread is cooked throughout. Remove from the oven and allow the bread to cool before serving. Enjoy!