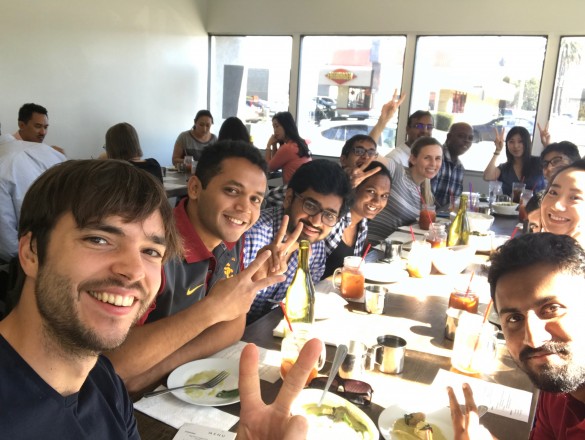 Employers spend quite a bit of time and resources recruiting top quality candidates to help them succeed in business. Keeping a low turn-over rate is the key to success. Your employees want more than a salary, they want to be appreciated. March 6th is Employee Appreciation Day. It's a great time to evaluated where the company is in the first quarter of the year and recognize your best staff. Here are a few ideas to help get the ball rolling:
Bring in a catered lunch for the team
A certificate to recognize those who exceeded expectations
Close the office early on Friday to give everyone a head start on the weekend
Off-Site event to encourage esprit de corps like helping at a local shelter
A financial bonus or an extra paid vacation day for your top employee
A hand written letter to each of your employees to recognize the contribution to the company
While it's important to have at least one day out of the year where employees can be recognized, offering regular catered lunch is one way to really show your staff that you appreciate them.  Lunchtime is necessary but often people find themselves stressed out with limited time to leave the office and secure a healthy meal and return in time.  Even 1 catered meal a week, gives employees something to look forward to and Dine With 9 Catering makes it affordable for employers.  Call our sales team at 818.769.1883 to discuss options for your company.